A Vital Link
Mass transit does more than power mobility. By linking urban and suburban living, it revitalizes city centers, creates jobs, attracts tourism and secures future investment, all of which spurs economic growth and changes lives for the better. For the last decade, Granite has remained one of the top 10 rail and transit contractors in the U.S.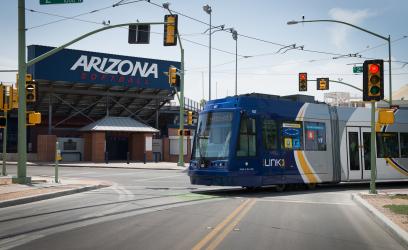 Whether constructing new rail lines or revitalizing vintage trolley tracks, we provide intricate utility relocation, civil infrastructure and traffic phasing plans for busy urban centers.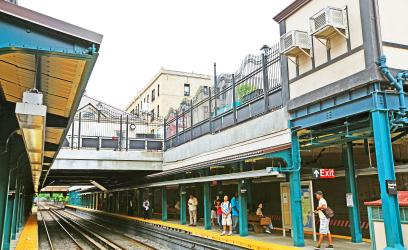 Rail and transit stations intersect where art meets function. Fast and efficient, stations have become artistic showpieces, opportunities to admire some of the nation's most coveted landmarks.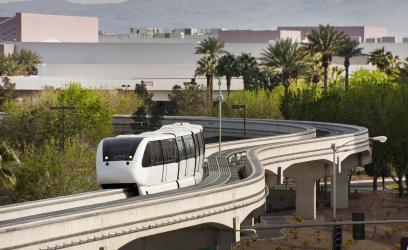 Elevated Guideways + Grade Separations
We're experts in elevating and grade-separating railway from roadway, allowing uninterrupted traffic flow, reducing risk and offering the safest routes for trains, pedestrians and vehicles.
High-Speed + Rapid Transit
To meet the needs of our expanding population, we regularly partner with agencies to secure funding and provide design-build, operation and maintenance planning for high-speed rail and rapid transit.
Metro/Subways + Tunnels
We've come a long way since the 1904 New York Subway was tunneled by hand by 8,000 laborers. Today, advanced methods such as cut-and-cover and tunnel boring machines allow for a stable, consistent path through bedrock and soft soil.
What our clients are saying about us

"The City of Sacramento recognizes your commitment to excellence and for being a true partner in every sense. Granite's collaborative efforts to construct a quality project and meet the delivery schedule will always be remembered."

Construction Manager, City of Sacramento | Railyards Track Relocation project

What our clients are saying about us

"The Hiawatha Project Office has been able to deliver a world-class transit system on time and within budget. Our success in doing so is the direct result of the hard work from you and your staff."

Project Director, METRO Council | Hiawatha LRT project

What our clients are saying about us

"The ReTRAC Project is one of Reno's greatest public works projects and a historic achievement. Centered in the core of downtown Reno, it was highly visible and affected 11 north-south intersections. This posed a number of challenges, all of which were successfully met."

Director of Public Works, City of Reno | Reno ReTRAC project

What our clients are saying about us

"The team dealt aggressively with a myriad of challenging utility conditions; cooperation and innovation was critical. This project exceeded expectations for both economic development and utilization and is a great source of civic pride."

Executive Director, Regional Transportation Authority | SunLink Tucson Modern Streetcar project
World Trade Center PATH Transportation Hub

SunLink Tucson Modern Streetcar

Caltrain San Bruno Grade Separation

Sacramento Railyards Track Relocation

Hiawatha Light Rail Design-Build

New York South Ferry Terminal

Queens Bored Tunnels + Structures

QBT Tunnel Boring Machines (TBM) Naming Ceremony

The Airport Guideway and Stations Project