COVID 19
Stay Safe + Healthy

Updates
Granite's Response to COVID-19 3/18/21
At Granite, we are fortunate that our operations across North America continued during most of the pandemic because our business has been designated as essential. 
COVID-19 vaccine distribution is happening, and while supply and eligibility vary from location to location, we believe it's critical to get vaccinated. Granite has not implemented a mandatory vaccination policy, but we strongly encourage our teams to get the vaccine once it's their turn. Even after our teams are vaccinated, we will continue to follow Center for Disease Control (CDC) guidelines like practicing social distancing, frequent hand washing, and the use of face coverings.
What has remained clear and constant is our belief that our people are our most valuable asset, and their safety and health is our top priority. Our Site-Specific Safety Plans are based upon CDC, state, and local guidance. An integral piece of each plan is Granite's COVID-19 Employee Risk/Decision Matrix, which provides a comprehensive approach and detailed steps to take based on exposure scenarios or if someone is experiencing symptoms. Safety and hygiene policies and protocols now established and routine at our projects, plants, and offices include:
Creating COVID-19 site-specific safety plans
Designating COVID-19 Champions to monitor new safety guidelines
Incorporating a personal health check into our daily Take 5 safety meetings
Expanding sanitization and hygiene protocols for workspaces, tools, and equipment
Implementing social distancing and smaller Take 5 safety meetings
Providing required face coverings
Streamlining the pre-employment paperwork process to minimize in-person contact
Hosting and recording a COVID-19 informational webinar with a local nurse
Providing an informational COVID-19 vaccine video and FAQ
Keeping local offices updated on COVID-19 vaccine availability
Mental health is just as important as physical health, and social and emotional well-being are key to overall wellness. This is why Granite is urging employees to be proactive with their mental health and reminding them that our employee assistance program offers a free opportunity to talk with a mental health professional.
I know the strength and resourcefulness of our Granite team. Together we will continue to meet the new challenges and demands to build America's infrastructure because Granite is America's Infrastructure Company™.
Thank you,
Dave Hulverson
Vice President of Safety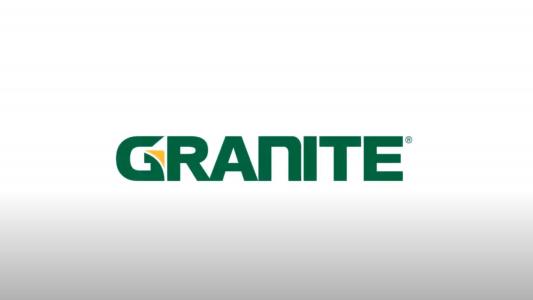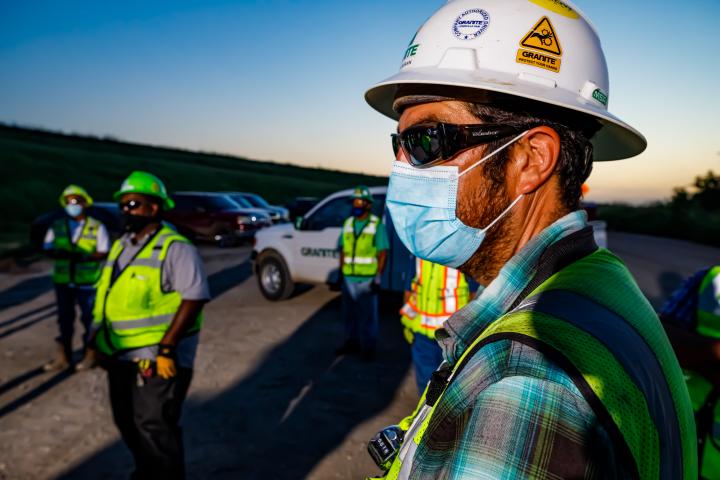 Our Safety Culture
As America's Infrastructure Company, safety has been deeply ingrained in our DNA over the past 98 years. We have implemented wide-reaching safety measures to proactively keep our employees, their teams, their families, our business partners, and our communities safe. Wearing PPE (personal protective equipment), adhering to strict safety protocols, and actively keeping ourselves and others safe is what we do.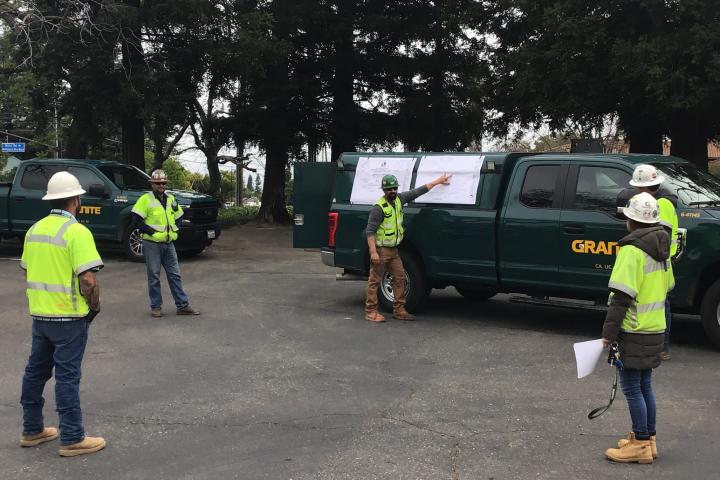 Supporting Our Partners
COVID-19 brings new complexity to our work environment, and our safety culture drives us to continue delivering essential infrastructure for our customers safely. Our goal is to balance the health and safety of our employees while meeting the needs of our customers by maintaining our field operations. Our COVID-19 site-specific safety plans provide guidance tailored to each project and location. We've identified COVID-19 champions in all our offices, jobsites, shops, and facilities to ensure safety compliance such as social distancing, performing daily health checks, wearing face masks, cleaning equipment and tools between use, and limiting the sharing of supplies, among other measures. Our COVID-19 champions also communicate applicable public health department guidance to our teams.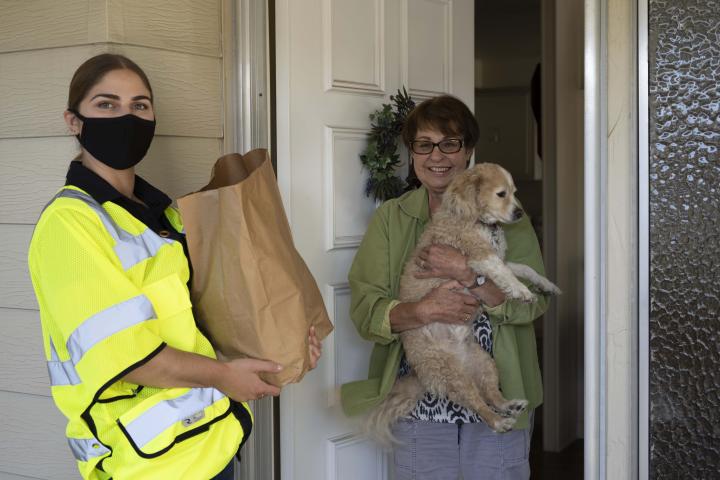 Granite Gives
Because we are in this together, it is more critical now than ever to support the communities in which we live and work. Across the company, Granite teams have donated PPE (N-95 respirators, face masks, Tyvek suits, and gloves), and meals as our way of saying "thank you" to those on the front lines fighting this virus – hospital teams and first responders. Our Granite Gives team actively supports hospitals, first responders, food banks, shelters, and seniors in the tri-county area near our headquarters in Watsonville, California with monetary and in-kind donations and Granite Green Truck deliveries.