Pressure Pipe Technology
Granite Inliner carries an exemplary track record in pressure pipe performance. Utilizing both internally manufactured and outsourced tubes, Granite Inliner can execute the renewal of pressurized pipelines including potable water. Pressure-rated tubes incorporate a fiberglass reinforced layer that provides a high-strength wall that can withstand internal pressure. Reinforcement enables an AWWA Class IV (fully structural) pressure pipe solution, in most cases retaining hydraulic capacity through both flow coefficient and minimized wall loss.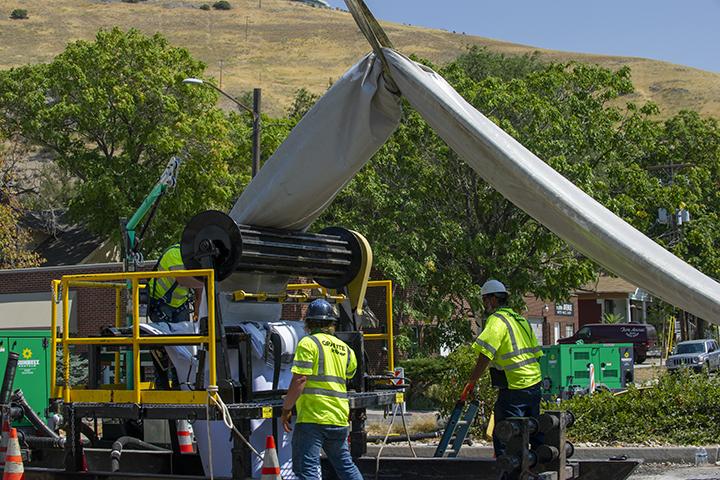 Technical Profile
Creating optimized lining materials demands a high degree of collaboration between the Granite Inliner team, our customers, and our material fabrication partners. Depending on the operating parameters of our customers, the lining materials are engineered and custom-manufactured to meet or exceed all design criteria. The most common profiles include the following range data:
Diameter Range: 8" to 48"
Design Rating Pressure: Up to 400 psi
Installation Lengths: Up to 1,000 LF
Finished Pipe Wall Thickness: 3 – 15mm
NSF/ANSI/CAN 61 Certification
AWWA M28: Fully Structural (Class IV)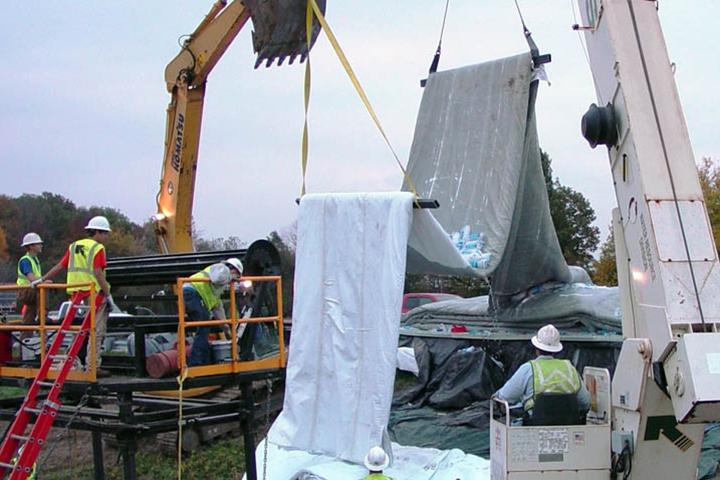 Streamlined CIPP Installation
Engineered, manufactured, and installed for a 50-year minimum service life, our CIPP installations follow a regimented and detailed process. Developed through extensive experience in a variety of scope environments, our teams deliver unparalleled results.  
Building Value Together
Provide a trenchless solution to preserve uninterrupted water supply and wastewater conveyance for residences and businesses with minimal disturbance. 
Serve the community by providing a proactive and sustainable asset restoration method to extend service life by half a century.
Eliminate costly and disruptive open-cut replacement work in densely populated areas.
Ready to roll up your sleeves?
Looking to advance your career? We have the job for you.