Internships
Building Your Future Together
We hire enthusiastic, hard-working individuals for college internships and entry-level positions. With locations across the country and unique opportunities for hands-on experience, mentorship and networking, there's never been a better time to join our team.  
What our 2022 interns are saying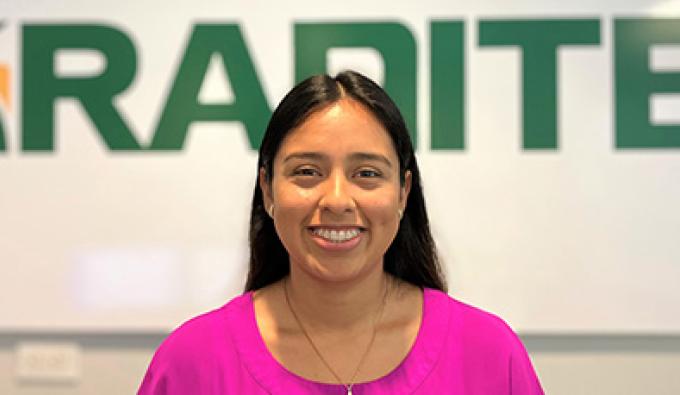 Leslie H., Finance Intern
"I am thankful for Granite and the opportunity to intern here this summer. I have been able to put into practice what I learned in school, and have learned a lot about the different career paths within accounting. Everyone is so friendly. It doesn't matter what department you are in-everyone is willing to help in whatever way they can. If I could come back to work for Granite in the future, I would not hesitate to accept an offer."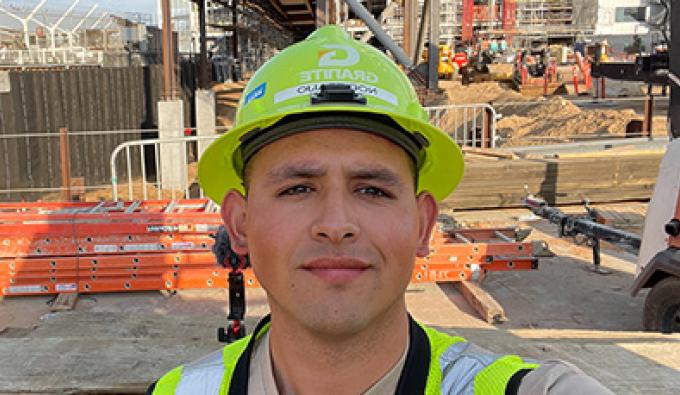 Noe F., Engineer Intern
"Working at Granite has been an amazing experience! Collaborating and working with everyone has been the highlight of my internship. Everyone has been supporting me every step of the way, putting the time and effort to ensure I have the best experience as an intern."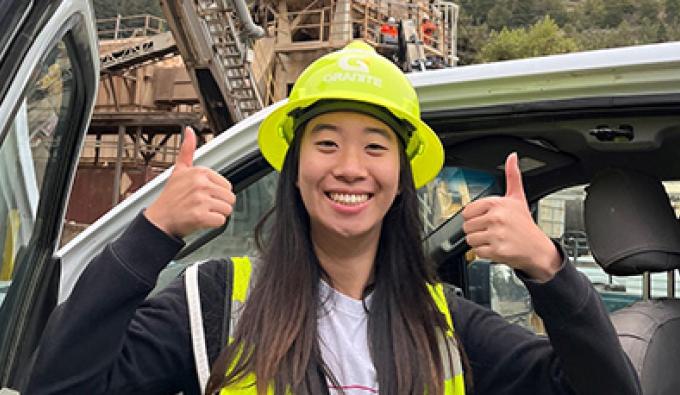 Nicole C., Plant Engineer Intern
"I have learned so much at the asphalt plants and quarries throughout the Coastal Region. I have experienced a mine blast, shadowed operators, conducted environmental inspections, learned to weld, and have had the opportunity to witness how all the different employees collaborate to keep everything running smoothly. It's been an amazing experience!"
David V., Finance Intern
"Working at Granite in corporate finance has been a wonderful experience. It has been wonderful to gain practical experience in my chosen field. Everyone here has been supportive of my goals, and I have made meaningful contributions to FP&A and Investor Relations."
— Watsonville, CA
Elizabeth M., Civil Engineering Intern
"Working at Granite has been a great experience! I have learned so much about what a project manager does and what is required of them. The people I work with are great and have always been open to taking time out of their day to answer my questions and explain things to me. This has been a valuable experience!"
— Northbrook, IL
Karen V., Engineer Intern
"Everyone has been very helpful by sharing their knowledge, answering my questions, challenging me, and encouraging me to ask more questions. This hands-on experience confirmed that construction is my passion, and I made the right career choice. I am eager to graduate, and hopefully continue to be part of the Granite team."
— Tucson, AZ
Bryson T., Engineer Intern
"My internship has given me a variety of hands-on experience that cannot be taught in the classroom. I have been able to travel and participate in work that is foundational to to the company. It has given me a unique and valuable perspective on the industry that few of my peers have. The people I have worked with have been encouraging and supportive, providing a positive and safe environment for learning and growth."
— Commerce City, CO
Sadiq I., Safety Intern
"Granite has shown me that they value their workers as the most important asset. The workers in the field have shown me that the safety culture of Granite is engraved deep within them. They carry the cultural values to their personal life outside of work."
— Salt Lake City, UT
Sydney S., Plant Engineer Intern
"Having the opportunity to be involved in the process of how materials are managed behind the scenes has been the most rewarding experience. Visiting job sites and shadowing the head honchos of the plants has opened my mind to so many processes and increased my respect for the aggregate industry. I am grateful to be accepted into this wonderful community and I hope to share some of my knowledge that I have learned from Granite with others."
— Sacramento, CA
Entry Level + Internship Opportunities
Three-month, full-time, and co-op internships are available for fall, spring, and summer semesters.