Internships
Building Your Future Together
We hire enthusiastic, hard-working individuals for college internships and entry-level positions. With locations across the country and unique opportunities for hands-on experience, mentorship and networking, there's never been a better time to join our team.  
What our 2023 interns are saying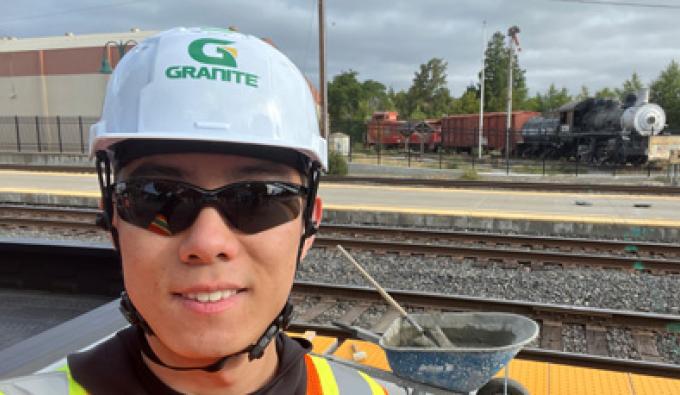 Frank Z., Safety Intern
"My internship experience has been awesome. I was involved in many project inspections with the Coastal Safety Team quickly after my onboarding. I am thankful for the opportunity and the supportive community Granite has provided!"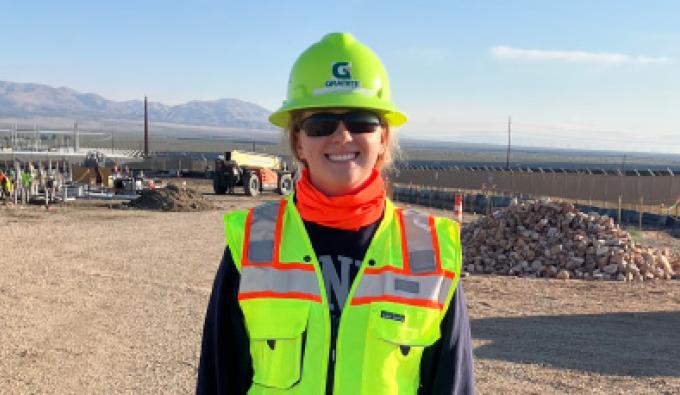 Reagan F., Field Engineer Intern
"My time at Granite has taught me many valuable lessons through hands-on experiences connecting my education to in-field application... I have had the opportunity to work with some inspiring individuals and find a supportive space to grow as an engineer!"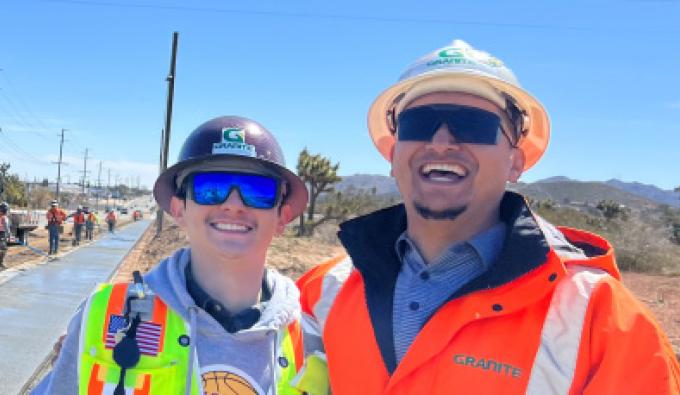 Ralph S., Engineer Intern
"Interning at Granite has been an amazing experience. From the beginning of the construction process, to the construction itself, there was not a day where I was not learning. The core values that Granite instills have helped me grow both personally and professionally. I am very lucky to be mentored by some of the greatest leaders that ensure my success!"
Keegan K., Engineer Intern
"This summer, I have learned what being a Project Engineer means in the field.  I now have a better understanding of how to track quantities and how that helps a job run more efficiently. Overall, I have had a great experience so far and am excited to continue to learn throughout the rest of my time here at Granite."
— Arizona
Brian B., Engineer Intern
"My internship with Granite has been both educational and memorable… It has given me a newfound respect for the construction industry and has motivated me to continue my studies so that I can work for Granite full time as a field engineer after graduating."
— Tamuning, Guam
Ashley C., Safety Intern
"Working for Granite has been one the most rewarding experiences in my college career. I was recruited to be safety intern for the summer of 2022, and I enjoyed it so much that I decided to come back this summer. Granite and the safety department in my region have taught me how to be a well-rounded safety specialist in the construction industry. The skills and knowledge that I have learned here are setting me up for the future once I graduate with my degree."
— Indio, CA
Levi Parish, Engineer Intern
"I have enjoyed how I have been introduced to all sides of construction—from office work to field work and quality control to project management. Gaining this broad knowledge and being able to observe all parts of the decision-making process will greatly benefit me in my career as an engineer."
— Anchorage, AK
Anubhav D., Construction Technology Intern
"I have thoroughly enjoyed my internship experience. My supervisor gives me opportunities to figure out work on my own. I'll ask questions if I get stuck and they give me enough to start, so the project always gets done. I love this way of learning because when I do something myself, I remember it better for the future."
— San Luis Obispo, CA
Francisco P., Project Engineer Intern
"My experience with Granite has been nothing but amazing. Getting hands on experience, working with a crew, learning how to do daily tasks/paperwork and managing subcontractors has been very insightful. I have also enjoyed traveling to different places that I never thought I would go."
— Lewisville, TX
Entry Level + Internship Opportunities
Three-month, full-time, and co-op internships are available for fall, spring, and summer semesters.