Life at Granite
Building tomorrow starts with you
Find your dream job today, and be part of something great.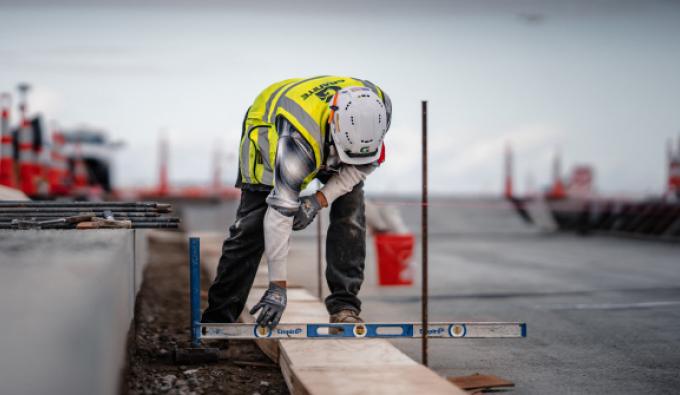 Smart, Passionate Employees
With thousands of people who love what they do, Granite is a big team that feels like a small family. Humble beginnings and industrious founders forged a culture in which employees are empowered, new ideas are encouraged and passion is part of the job. We strive to honor our word and do the right thing, treating each other, our customers and the community with the utmost respect and care.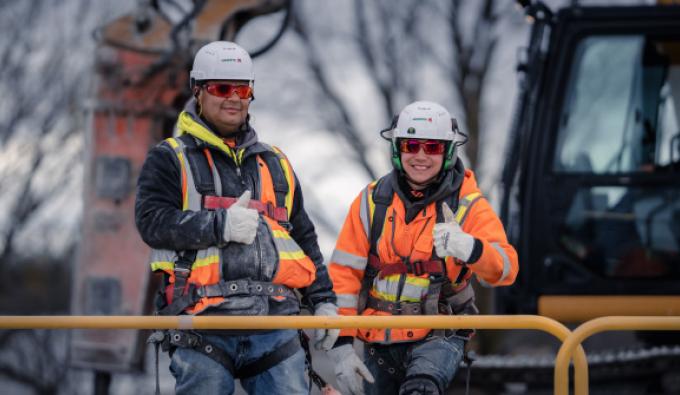 Rewarding Work
Gratification runs deeper than individual projects. Over the past century, we've built some of the most influential infrastructure in our country's history—and today's award-winning work is no different. As a company, we're always up for new challenges, and great things happen as a result. Our teams partner together to make a difference every day.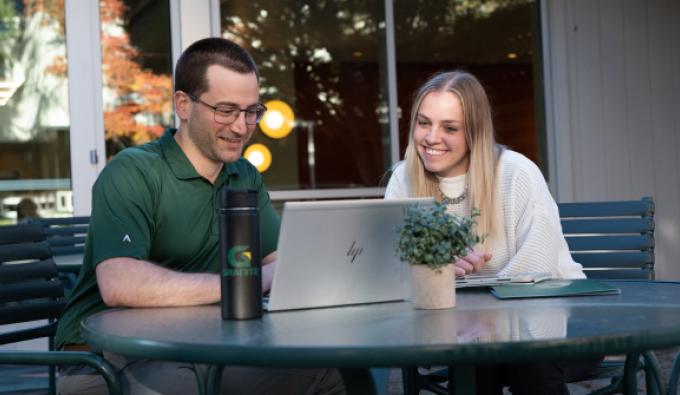 Growth Opportunities
We believe that individual growth and company success go hand-in-hand. We encourage our people to challenge themselves and each other, and we're quick to reward excellence when deserved. Our approachable leaders act with integrity and trust every employee to get the job done right. Thanks to our supportive culture, the growth possibilities are endless.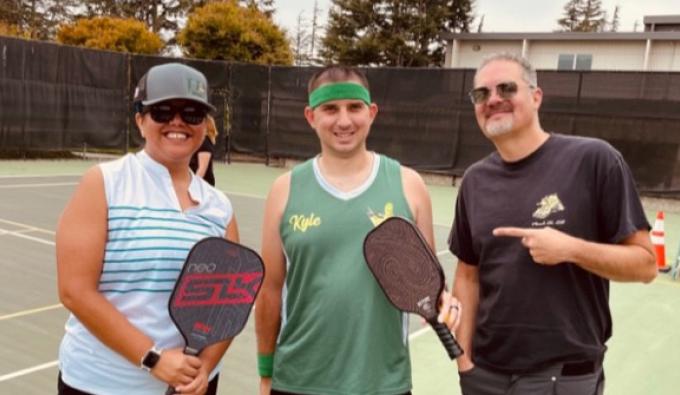 Health and Wellness
Your health is important to us. We offer a wellness program that helps our employees get and stay healthy. The program includes health education, medical screenings, health coaching and weight management programs.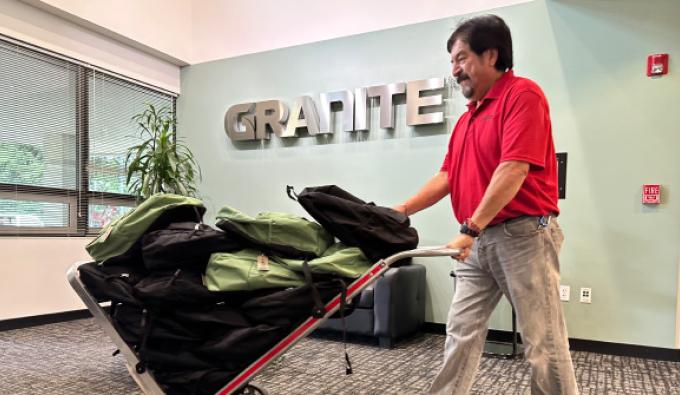 Giving Back Together
As part of our mission to make a lasting difference in the places we live and work, we give back through donations and by volunteering our services, supplies and people power. We also support our employees in their individual quests to better communities.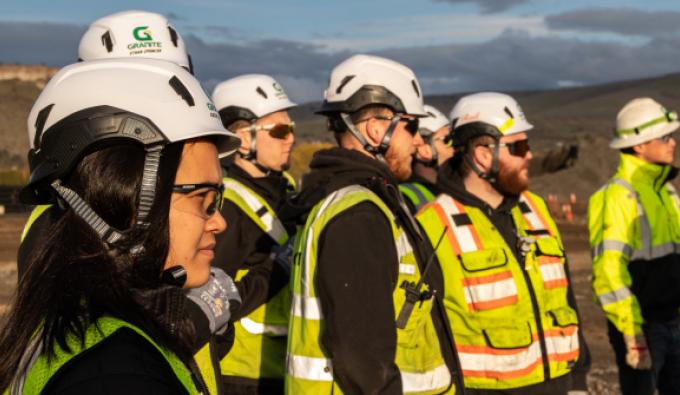 Safety by Choice
The protection of our employees and the public is always top of mind. Our award-winning training programs teach employees to identify and correct unsafe work practices immediately. We continuously improve by analyzing trends and sharing best practices.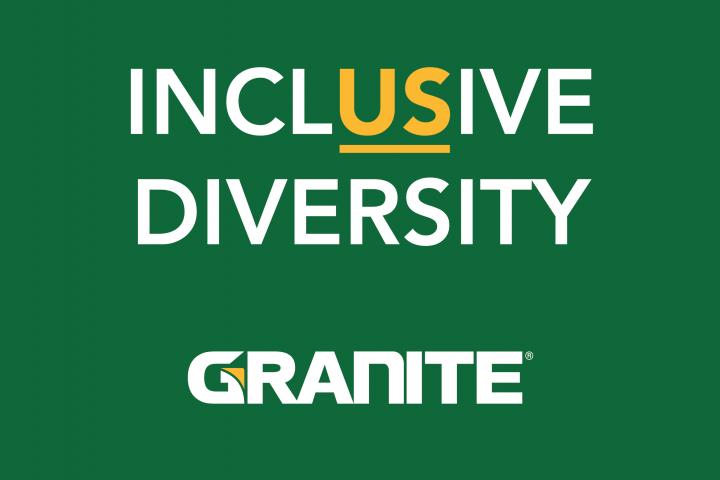 It is about all of us
We value, respect, and rely on the uniqueness of our employees, clients and the communities where we live and work. Granite's culture is inclusive of the diversity we enjoy today, tomorrow and into the future.
A GREAT CAREER IS WITHIN REACH
NOTICE TO ALL POTENTIAL JOB CANDIDATES
We have recently become aware of individuals, not associated with Granite Construction Incorporated (or its subsidiary companies) ("Granite" or "Company"), who have been sending out fake employment offers, advertising false openings (e.g. on job-boards), or sending false communications relating to fake recruitment activities or fake job opportunities, using the Granite name, in an apparent attempt to defraud would-be job candidates. Please be advised that Granite does not solicit candidates for employment via email, text, WhatsApp, or other similar media or application - nor do we require or ask for personally identifiable information, fees, or payments during any phase of the recruitment or hiring process.  
If any person solicits information, fees, or payments from you as part of the recruitment process or as part of an employment offer, you should assume that the communication is not from Granite and is not sanctioned or approved by our Company. All internet job postings can be validated by selecting See open jobs.  Further, any request for an interview will come from an @gcinc.com email.
If you have received one of these offers or believe you have been the victim of fraudulent activity via the internet or otherwise, we would appreciate you notifying us  and filing a complaint with the Federal Bureau of Investigation Internet Crime Complaint Center.