As a diversified construction and construction materials company and a full-suite provider in the transportation, water infrastructure and mineral exploration markets, Granite delivers Infrastructure Solutions for public and private clients throughout the Americas.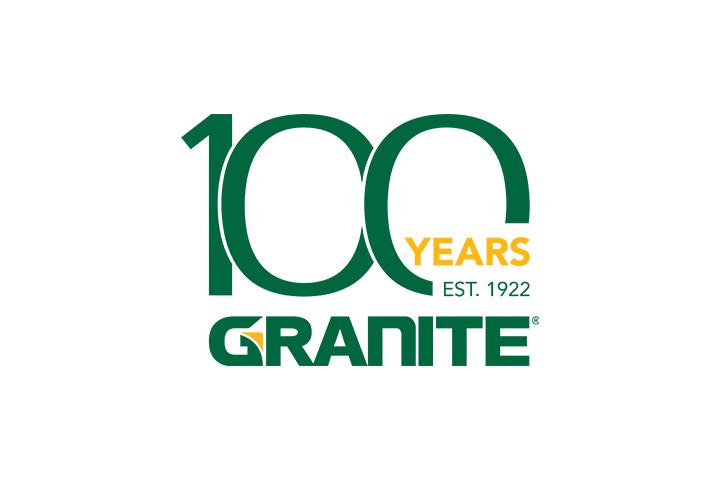 building Beyond 100
January 4, 2022 marks Granite's 100th birthday – an entire century since our founding as a small construction operation on the Central Coast of California. 2022 will be a year of celebration for the company.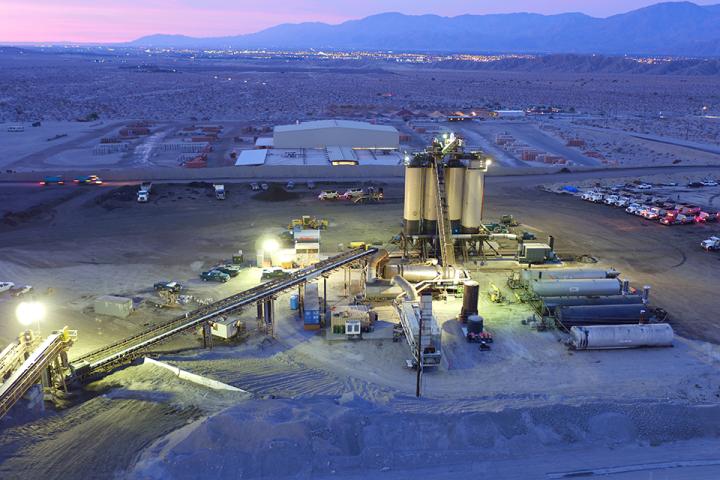 Excellence in Safety Award
Granite was honored to receive two 2021 CalCIMA Excellence in Safety Awards at the 2021 CalCIMA Education Conference. The awards recognize "exceptional contributions to safety leadership, innovation, and commitment," and award categories include aggregate, industrial mineral, cement, concrete, and asphalt facilities, as well as employees, safety professionals, and special recognition.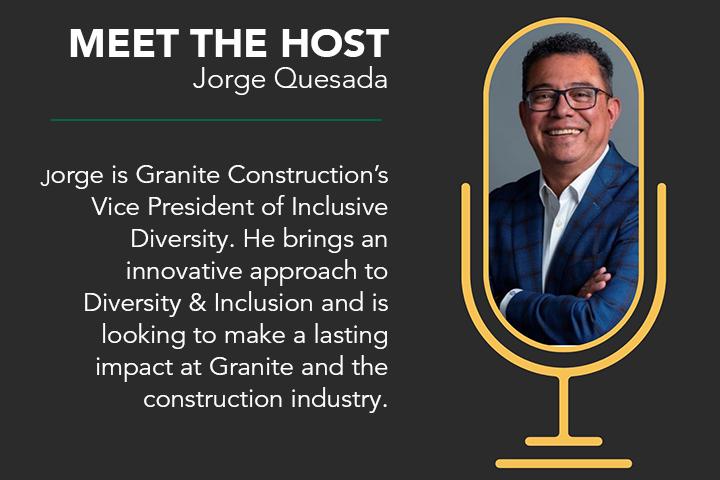 New Granite Podcast!
Construction DEI Talks
This new podcast is produced in partnership with Rosendin will explore issues of diversity, equity, and inclusion through discussions with company leaders, DEI professionals, and industry visionaries. 
"We are excited to help provide a venue for these essential conversations," said Larkin. "At Granite, we believe in creating a culture that is inclusive and diverse—we think it makes us better as a company and better as an industry." Episode 1 features conversations with Granite President and CEO, Kyle Larkin and Rosendin CEO, Mike Greenawalt.
Construction DEI Talks will be released monthly and is available on Apple Podcasts, Stitcher, Spotify, and Google Podcasts.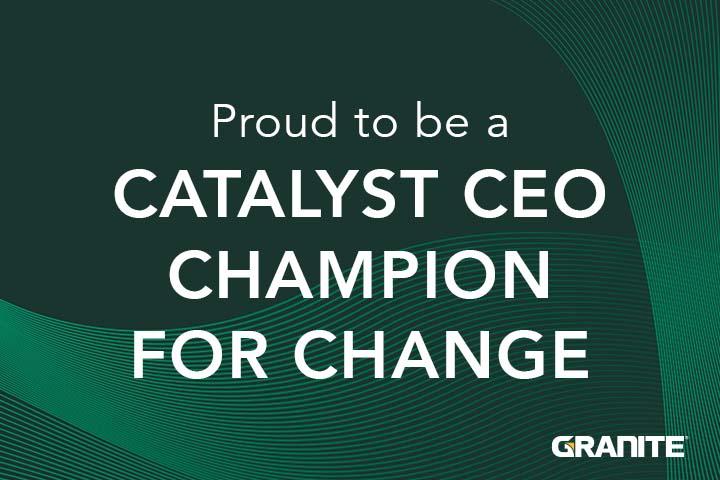 Champions for Change
Granite is proud to demonstrate its commitment to bringing more women into leadership as part of Catalyst CEO Champions for Change. These CEO champions continue to advance women in their organizations at every level across the leadership pipeline, particularly in the executive ranks—demonstrating their commitment to doubling down on diversity, equity, and inclusion (DEI) in the midst of a global pandemic and turbulent economy.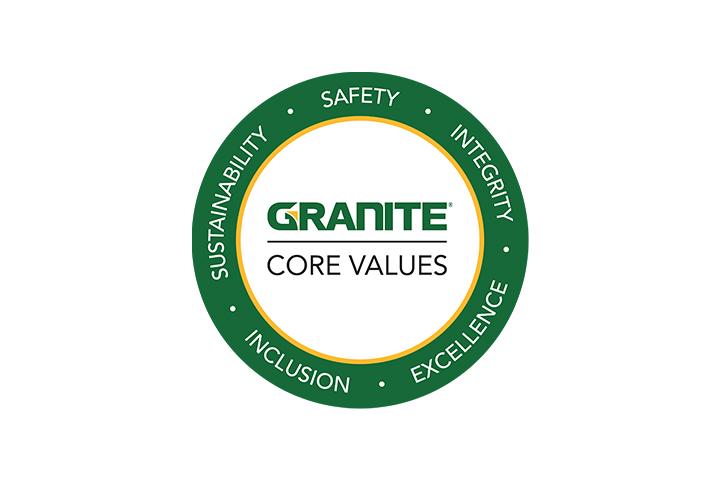 Core Values
Our five core values are the cornerstone of our Code of Conduct: how we treat one another, operate with safety and integrity, provide value to our stakeholders, and incorporate sustainability into all that we do to make a difference in our communities and the world.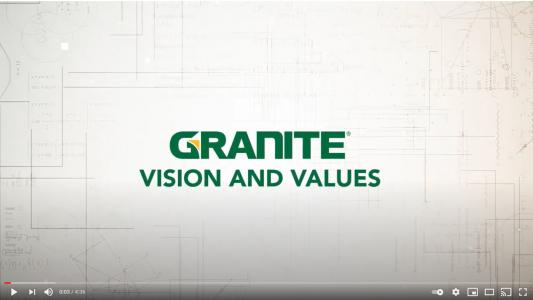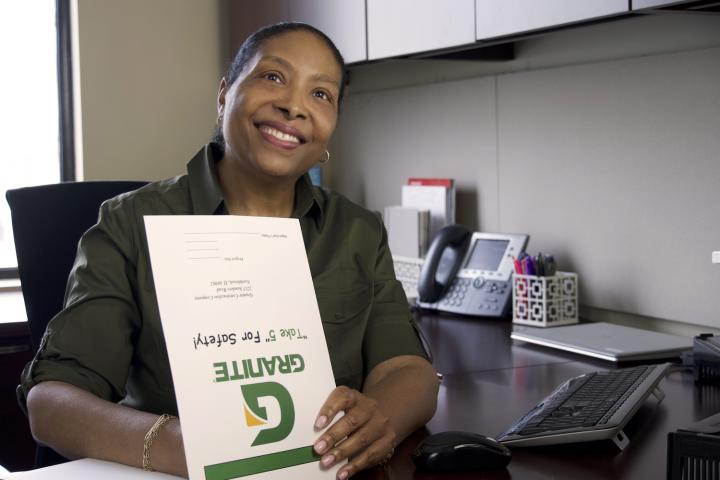 Join The Team
Building tomorrow starts with you. Let's build a better future together, starting with your next career move.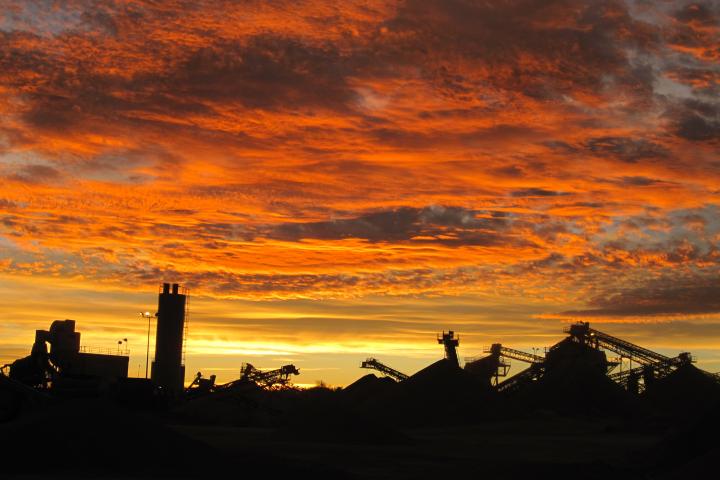 Construction Materials
Our expert teams go above and beyond to provide advanced solutions to material constraints, ensuring the most efficient transport of materials. We safely mine quality aggregates that fuel infrastructure, and we're proud to be a trusted partner to our clients.
COVID-19 UPDATE
As we all face the realities of the COVID-19 outbreak, we remain committed to the health and safety of our team members, their families, and our business partners.