Stock Market + Trading Symbol
NYSE/GVA, Publicly traded since 1990
U.S. Employees
Approximately 5,400 craft, trade and professional employees 
Our Markets
Transportation, Federal, Power, Industrial, Water & Wastewater, Commercial/Residential, Tunneling
Our Services
Disaster & Emergency Response, Environmental Remediation, QA/QC & Testing, Construction Management and Logistics, Virtual Design, Design-Build, CMAR, CM/GC, Public-Private Partnerships 
Our Brands
Granite Construction Company, Granite Construction Northeast, Inc., Kenny Construction, Intermountain Slurry Seal, Inc., Granite Construction Federal Division, Granite Land Company, Garco Testing Laboratories
Construction Materials
Granite owns and/or leases quarry properties with approximately 750 million tons of permitted aggregate reserves and operates approximately 104 materials plants nationwide.
Corporate Colors

CLEAR SPACE X = minimum clear space measure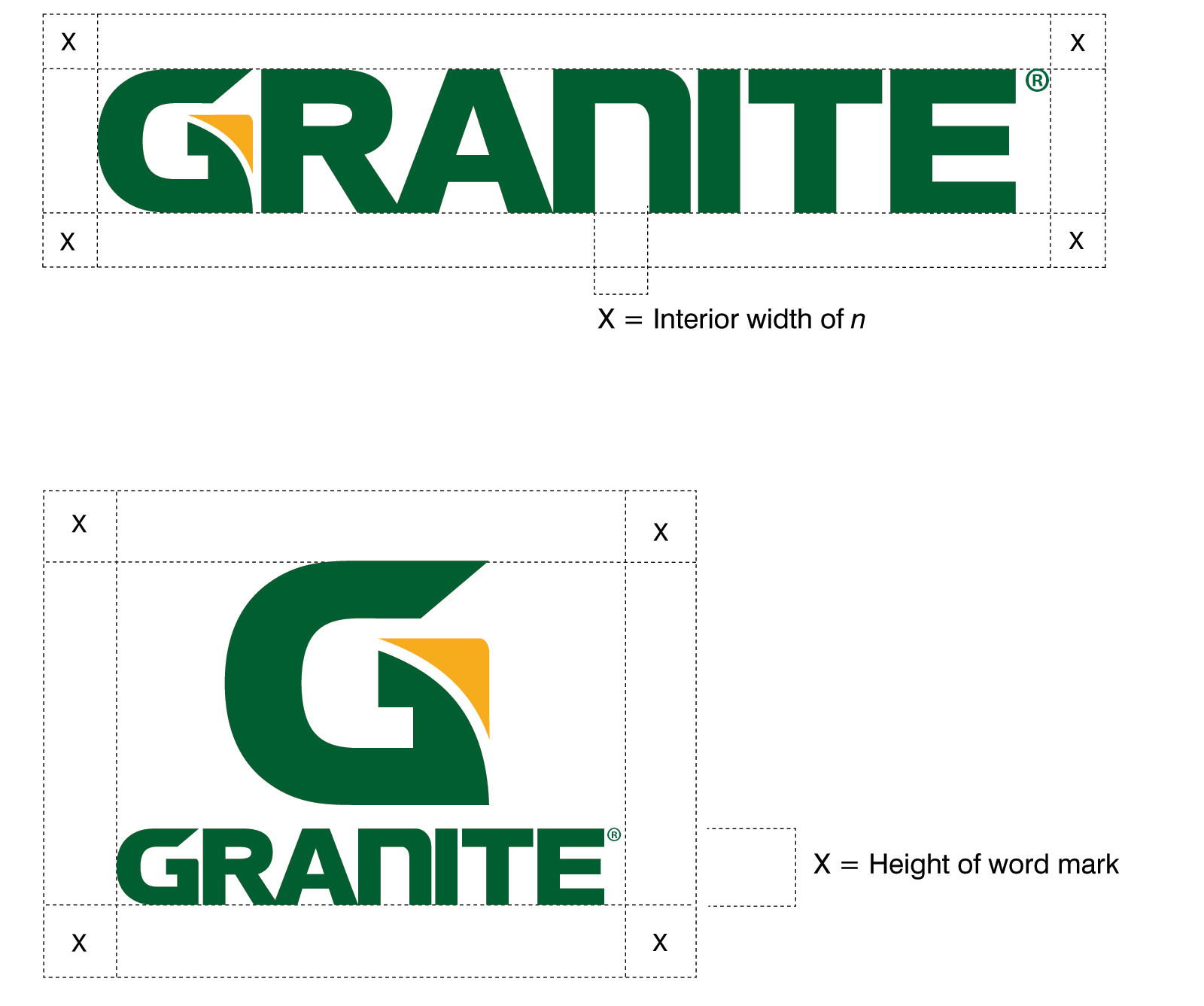 Misuse of logo
The integrity of Granite's identity must be monitored and protected. Please do not present the logo with anything that confuses or hinders a viewer's quick recognition of our brand identity.
Don't:
Link other elements such as names, logos or symbols to the primary logo
Alter, modify, distort or reorient it in any way except to change its overall size