Be Present. Be Focused. Be Safe.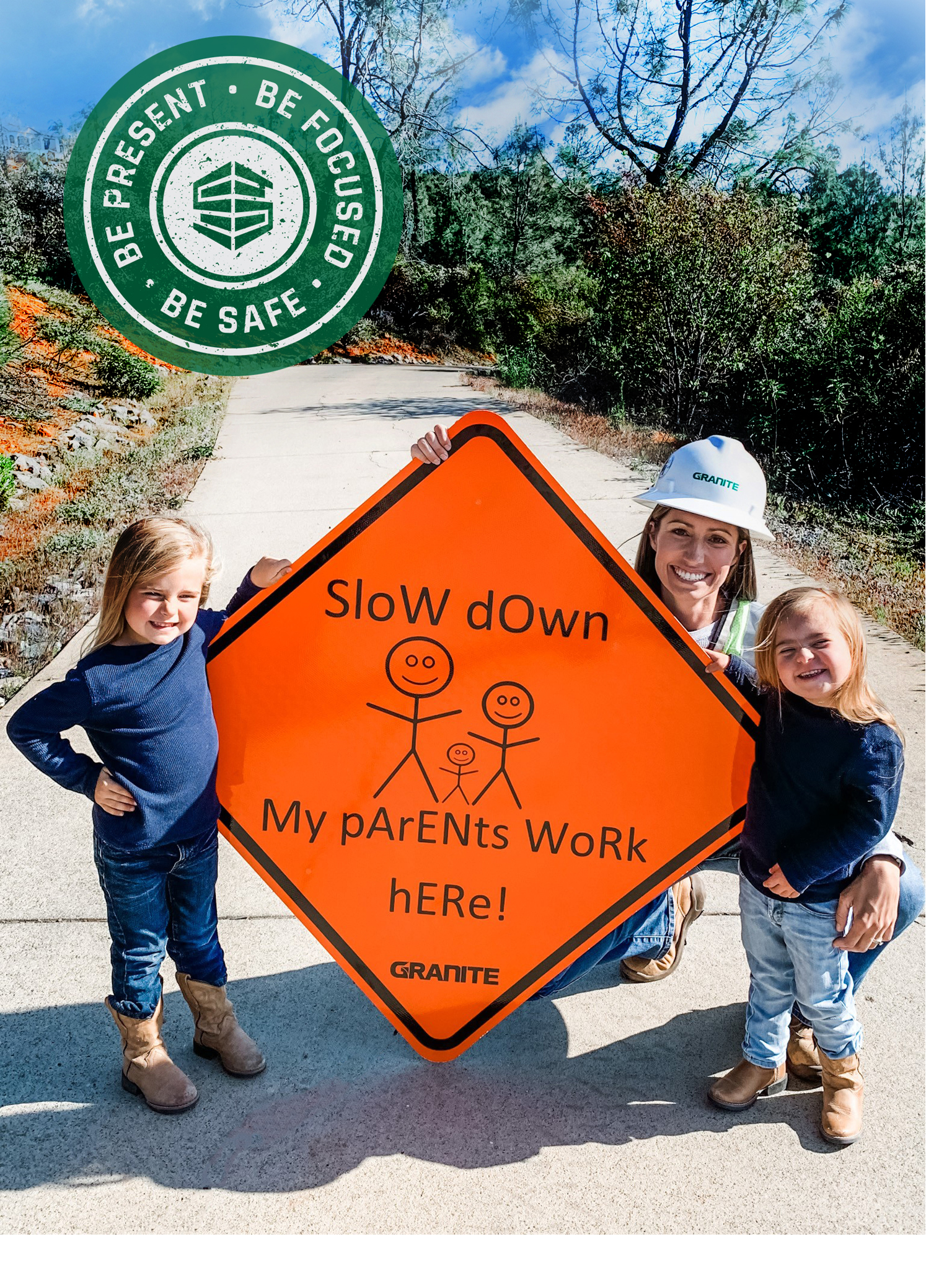 In a June 2013 email, Mike McNally, who is now a director on Granite's Board, conceived and organized National Safety Week when he was CEO of Skanksa, USA by asking several CEOs to join him in starting an annual Construction Safety Week. "A week where we raise awareness of the importance of safety in our industry." As Mike shared recently with Kyle Larkin, Granite's president, "This e-mail started it. Lucky for me that every CEO on the distribution responded immediately and liked the idea. As you can see, Granite was an original member."  
That 2013 conversation led to more than 40 national and global construction leaders joining forces to strengthen our industry's safety culture and build better together! 
Each year Granite teams look forward actively recognizing the importance of safety by participating in National Safety Week activities. Traditionally, our executive leadership team visits project teams across the enterprise and participates in the project team's activities during National Safety Week.
This week we celebrate safety for all. Monday the industry will start the week with Holistic Safety – Be Present, Be Focused, Be Safe. Tuesday's topic is Suicide Prevention and Mental Health Awareness. Wednesday and Thursday topics and activities are determined by the individual regions, and Friday is our "Thank You" to team members.  This year our team activities include:
Extension Cord/Power Tool Inspection Training
Ladder Inspections
PPE Identification 
Relay Race
Water Access/Life ring throw
At Granite, the safety and well-being of our people, our partners, and the public is our greatest responsibility. Every level of our organization is engaged in our safety culture.