As a diversified construction and construction materials company and a full-suite provider in the transportation, water infrastructure and mineral exploration markets, Granite delivers Infrastructure Solutions for public and private clients throughout the Americas.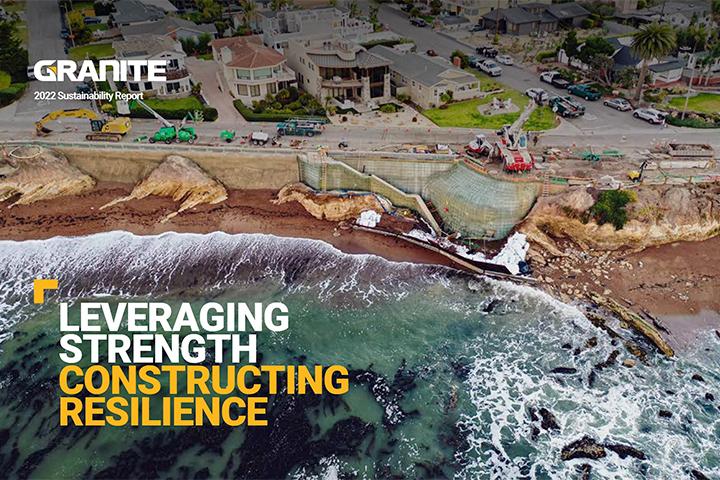 Granite Publishes our 2022 Sustainability Report
Leveraging Strength, Building Resilience!  Sustainability is central to the purpose of our business as we seek to provide infrastructure solutions that support more prosperous and resilient communities.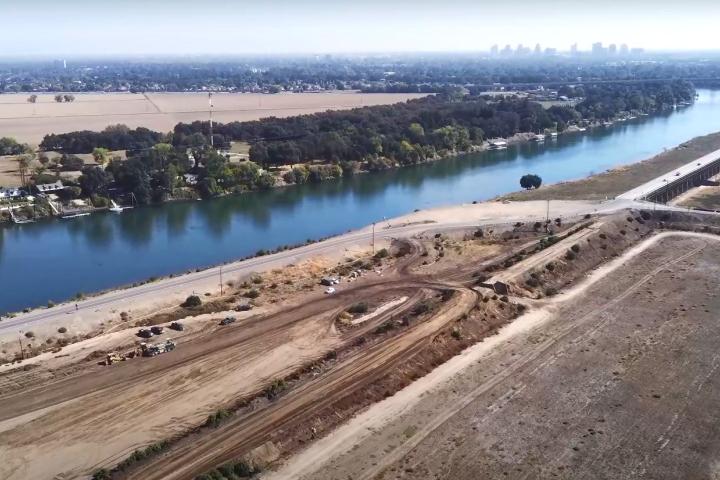 News
Granite Awarded a $173M Weir Widening Contract
The project is designed to reduce regional flood risk along the Sacramento River by decreasing water surface elevation. Granite's work involves widening the weir and the construction of a new fish passage structure and a vehicular bridge connecting Old River Road to just north of West Sacramento. The fish passage structure will help prevent Federal and state-listed species from being stranded in the river and from within the bypasses after flood events.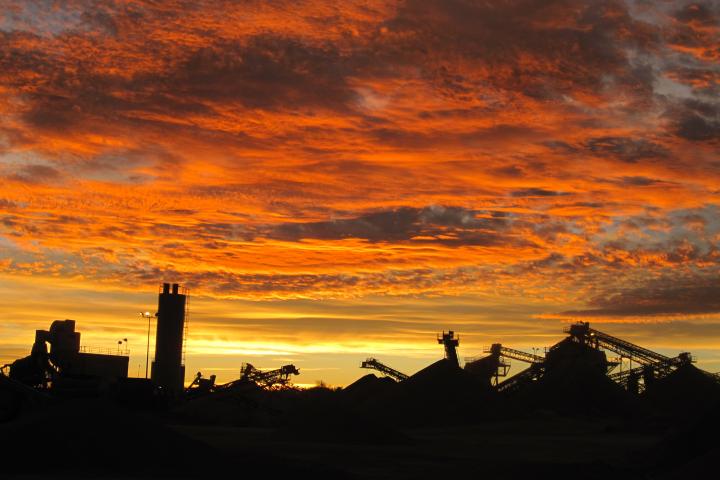 Construction Materials
Our expert teams go above and beyond to provide advanced solutions to material constraints, ensuring the most efficient transport of materials. We safely mine quality aggregates that fuel infrastructure, and we're proud to be a trusted partner to our clients.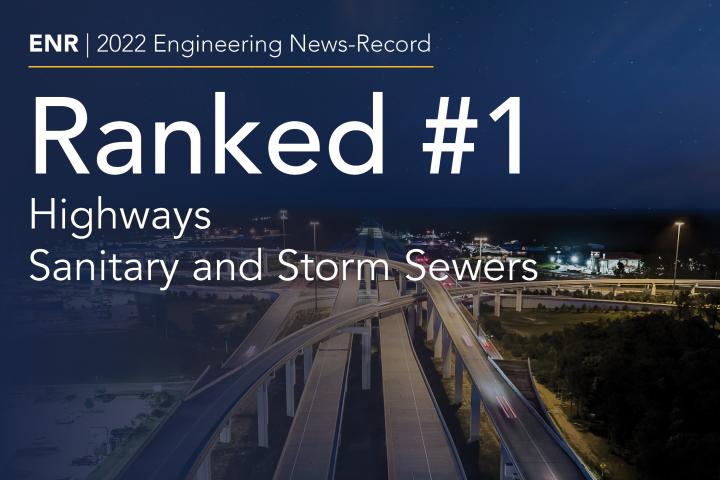 Granite Secures Top Ranks From ENR
Granite is ranked number one in both the Highways and Sanitary & Storm Sewers markets and number two in the Mining market in the 2022 Top Contractors Sourcebook by Engineering News-Record (ENR) magazine.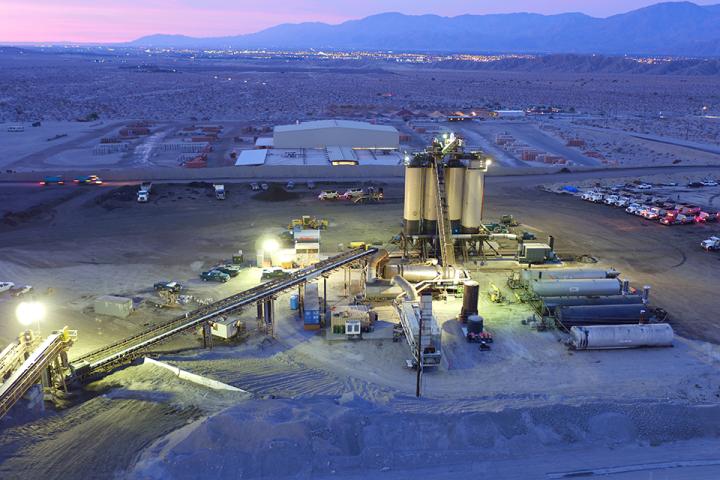 GRANITE WINS EIGHT EXCELLENCE AWARDS FROM NSSGA
Granite announced it has been awarded eight Awards of Excellence from the National Stone, Sand & Gravel Association (NSSGA) in 2022. NSSGA is the leading association for aggregate producers, equipment manufacturers, and service providers who support the industry. Its members produce more than 90% of the crushed stone and 70% of the sand and gravel used in the United States each year.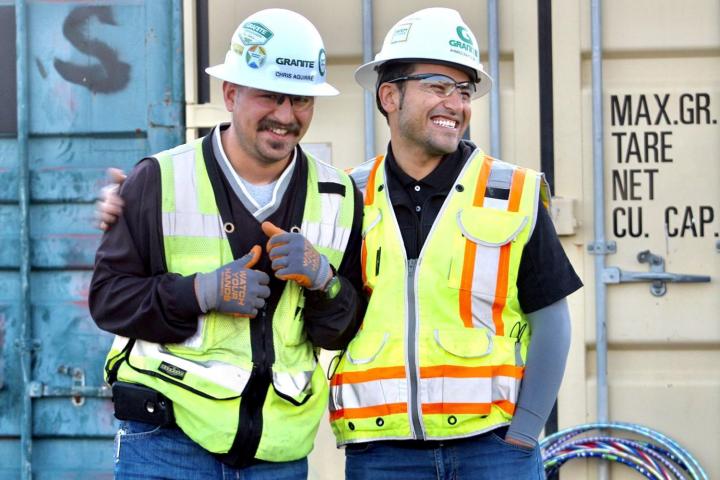 Join The Team
Building tomorrow starts with you. Let's build a better future together, starting with your next career move.
COVID-19 UPDATE
As we all face the realities of the COVID-19 outbreak, we remain committed to the health and safety of our team members, their families, and our business partners.